Most purchasers of a property pay through their solicitors to the seller's solicitors the deposit and then the completion monies.  However a small (but growing) number of purchasers are finding that having paid the deposit and completion monies, they do not own the property.  This is a devastating outcome and potentially financially ruinous.
However, do not despair but do contact Robert Johnson of Healys LLP who will in these circumstances be able to recover your monies.
Robert has built up a considerable amount of experience and expertise in dealing with these types of property frauds.  The fraudster could be someone impersonating the true owner of the property; or a rogue conveyancer at the firm instructed by the true vendor; or a party who by way of cyber crime is able to interfere with the transaction and divert the monies to his/her (wrong) account.  It does not matter; Robert will be able to assist you.
If you have been the victim of a property fraud, please contact Robert Johnson for a free consultation on 020 7822 4106 or 07899 973306. You can also contact him at robert.johnson@healys.com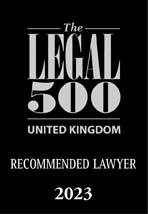 Our Expertise
Claims against intended purchaser's solicitors and purported vendor's solicitors
Acted on behalf of the intended purchaser against two firms of solicitors in relation to a fraudulent property transaction in the sum of £1.1 million. We succeeded in obtaining judgment against the First Defendant for breach of trust after a 6 day Trial. The First Defendant appealed, our client cross-appealed and the Court of Appeal considered it together with a co-joined appeal for four days in 2018:  The Court of Appeal held that both Defendants were jointly liable for our client's losses.
"I am pleased with this judgment, which in my opinion shows clearly that conveyancing solicitors owe a serious duty of care towards their clients or the other party when it comes to warranting an authority. Whether they act for the vendor or the buyer, they should be more accountable, and should not be able to simply try to walk away from a mistake, or to blame their own clients for being careless buyers. I would like to thank my solicitor acting on behalf of Healys LLP for their astuteness, efforts and hard work in helping Dreamvar to win this case."
Erman Vardar
Claims against Sterling Avram LLP ("SA")
Acted on behalf of a firm of solicitors who had acted for the intended purchasers of a house for about £7 million. The purchase monies had been paid to SA (a genuine firm of solicitors) but the fee-earner dealing with the transaction at SA was a fraudster.  In his position within SA, the fraudster was able to pretend that he and SA were acting for the true vendor of the house whereas the whole transaction was a fiction.  Hence when the monies were received for the purchase of the house, they were not transferred to the true owner of the house but rather accounts in Eastern Europe. After a number of years judgment was obtained against SA by both the intended purchasers (for whom we did not act) and the intended purchasers' solicitors (for whom we did act) for both the full amount of the losses and the majority of legal costs incurred.
"Since 2016 Robert Johnson has defended us in a complex professional negligence claim where we had the misfortune of being victims in a complicated property fraud. The claim had severe financial and professional implications and Robert demonstrated from the outset an ability to understand and narrow the issues; an appreciation of the sensitivities; and a thorough knowledge of the law, process and procedure. Robert's professional negligence expertise is renown and in our experience with very good reason. He dealt with the litigation with assuredness (and times cunning) but he was most impressive by the way he was able to bring the opposing parties to the negotiating table and with his excellent skills he managed to turn what was a lost cause into a winning position. Robert has been a fantastic advocate throughout.  We always felt very confident in his ability and judgment which did a lot to reduce the stress of the litigation.  He provided us with clear and practical solutions and delivered an extremely good (and unexpected) outcome."
Claims against intended purchaser's solicitor
Acted for the intended purchaser of a property for about £300,000 but because the purported vendor was a fraudster, the monies were paid to that fraudster and our client did not become the owner of the property. Within 8 months and without having to go anywhere near a courtroom, all of the purchase monies and most of the legal costs had been recovered.
"As a QC with over 30 years in practice it came as an unpleasant shock to find myself cast in role of claimant in a professional negligence action. I count myself very fortunate to have instructed Robert Johnson to act on my behalf. Throughout the case Robert provided an excellent service in every respect. He has first class legal knowledge, is tactically astute, an excellent communicator who is always prepared to go the extra mile to secure the best possible outcome. I have no hesitation in strongly recommending him."