Having worked at various London law firms, Kiri joined Healys in 2003, becoming an equity partner in 2009. Specialising in high-net-worth client work, she has been appointed to the panels of several private banks through her professional connections and deals with international clients from multiple jurisdictions.
Kiri is a skilled networker and believes in maintaining positive relationships with her clients and connecting them to new opportunities. Taking pride in providing a personalised, transparent service with strong communication throughout, Kiri always takes the time to understand the whole property scope, and offers bespoke advice with a swift but diligent and commercial approach.
Since joining Healys, Kiri has developed a strong team that acts for a broad range of clients, from first-time buyers to high-net-worth individuals, companies, developers, banks and property developers. Drawing on years of combined experience, Kiri's team is able to cover every angle of property transactions, providing a unique service that includes business advice, international real estate, investments and acquisitions.
Kiri is recognised as a leading practitioner in her field, and has been ranked as a Recommended Lawyer by both the Legal 500 directory and the Spears 500 guide to the best private client advisors.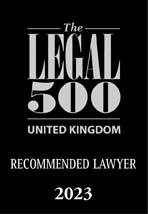 The 'super knowledgeable, punctual and thorough' team at Healys LLP is led by Kiri Kkoshi  who acts for a broad range of clients from high-net-worth individuals to property developers and banks.
Legal 500 - 2023