The department deals with claims arising from a variety of incidences, including employer's, occupiers' and public liability, personal injury, road traffic accidents and the construction of insurance policies.
Trevor brings over 30 years' experience to litigation cases, working with both claimant and defendant and acting for a variety of organisations, including insurance companies, NHS Trusts, Local Authorities, insurance departments and FTSE 100 organisations, as well as established high street retailers and claims management companies.
Well regarded for his clear, efficient and friendly approach, Trevor has worked across a broad range of litigation cases and has brought in millions of pounds in claims. His commitment and negotiating skills have earned him an excellent reputation within both public and private sectors.
When working with individuals on personal injury claims, Trevor's attention to detail and friendly approach have played a pivotal role in their recovery, from a personal as well as financial perspective.
In addition to his work at Healys, Trevor conducts in-house seminars on new developments in civil procedure laws at organisations around Brighton and Hove, further establishing Healys within the local community and giving back to the city he loves.
Trevor acts for clients on a private retainer basis and "no win, no fee".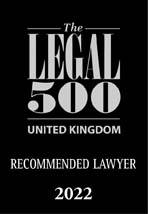 Trevor has advised a major company in connection with a claim arising out of the Buncefield fire/explosion which occurred in December 2005. That incident was described as the biggest explosion in the United Kingdom since 1974. Significant damage was caused to property resulting in millions of pounds of claims.
Trevor has also dealt with a number of environmental claims principally arising out of major oil/diesel spills.