Andrew has 20 years' experience with Internet and Digital legal issues and acts for clients in the IT, IP, Internet and Digital Media industries.
Andrew advises on commercial matters including software development agreements and licences; software maintenance and support agreements; website development and hosting agreements; software integration agreements; Intellectual Property Assignments and Licences; Internet platform agreements; film download terms and conditions; technology joint venture agreements; and any commercial agreements for businesses in the Internet sector. Andrew also advises on company sales and acquisitions primarily for software, Internet and technology businesses.
Andrew is author of 7 books on commercial Internet law and is winner of the national Lawyer Awards for Best Use of Multimedia in the Law.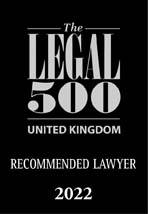 Advising on an Internet Film Download and Streaming service white label arrangement for operation of the service in International territories.
Advising on multi-million pound transfer of intellectual property relating to the sale of LDV Vans to major Chinese automotive purchaser.
Advising on software and data issues relating to an online patient data solution in the healthcare sector.
Advising on successful website copyright infringement claim in the High Court.
Advising on internet platform for use in the automotive sector.
Advising on film product placement Internet platform.
Advising on Internet crowd funding platform for Hollywood film producer.
Preparing and advising on hundreds of agreements governing online commercial transactions.