Jonathan specialises in medical negligence. He works solely with claimants who he represents across a variety of cases, including; misdiagnosis and delayed diagnosis, inappropriate treatments, lack of informed consent, oncology and infant death cases.
Well-known for his friendly and open approach, Jonathan has excellent attention to detail and perseveres with difficult and often complex medical negligence cases when many others may not. For this reason, he has gained himself a fantastic reputation with past clients and other industry professionals.
Jonathan began his career in personal injury and has since moved more solidly into medical negligence, driven by a desire to fully immerse himself in more complicated cases and work closely to help vulnerable people.
He also works for clients who have suffered catastrophic injuries due to criminal assaults, representing them in high value claims for Criminal Injuries Compensation Authority (CICA) compensation.
Jonathan is able to advise on the most appropriate method of funding a claim, including Conditional Fee Agreements when applicable. Healys can also arrange funding under a delegated authority scheme for personal injury and clinical negligence cases.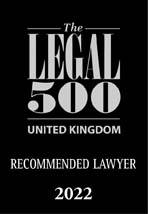 Jonathan Austen-Jones maintains a broad clinical negligence practice encompassing surgical negligence, cauda equina and fatality matters among others. He also handles instances of dental negligence on behalf of his clients.
Chambers & Partners 2020
Jonathan was able to help the husband of a 50 year old woman claim compensation after the hospital failed to diagnose her cancer. Mrs L attended hospital complaining of pain in her abdomen. She was discharged without further tests but unfortunately she died of thyroid cancer a few months later. Jonathan argued that the chance for a Liver biopsy was missed during her visit to hospital and although this would not affect the unfortunate outcome, palliative care could have been arranged to ease Mrs L's suffering. Jonathan was able to secure Mrs L's husband a five figure sum in compensation.
Jonathan has also helped the family of a 71 year old man claim compensation after a complication in his surgery caused his death. Mr R was suffering from chest pains and was admitted to hospital for tests. He was found to have an issue with his heart and doctors attempted to rectify this with a surgical procedure. Unfortunately during this procedure an air pocket had got into one of his blood vessels which caused Mr R's death. With expert medical evidence Jonathan was able to secure Mr R's family £75,000 in compensation.
Jonathan helped X get further compensation and access to services to aid in his rehabilitation. X was a subject of sexual abuse from his step father between the ages of 5 and 7. Initial application for compensation was made in 1990 and X was awarded £10,000. After several attempts at his own life, X decided to contact Jonathan to seek further compensation. Jonathan was able to secure X £200,000 in compensation and an overall award of £1,200,000 inclusive of state benefits. More importantly Jonathan then arranged a Special Needs Trust to support X's rehabilitation.
Jonathan helped the parents of Baby B claim compensation after a failure in care during labour resulted in Baby B's death. Initially the Trust denied they were responsible for Baby B's death but after negotiations the Trust admitted responsibility and Jonathan was able to negotiate an out of court settlement for Baby B's parents.
Jonathan Austen-Jones and his Medical Negligence team are recognised as one of the top 3 Medical Negligence solicitors in Brighton on Three Best Rated!